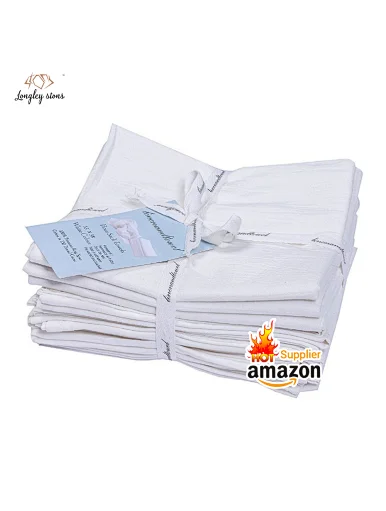 Flour Sack Kitchen Dish Towels 100% Pure Cotton Durable Low Lint Fast Drying Commercial Grade
flour sack kitchen towels   flour sack towels cotton   flour sack towels   printed flour sack towels   lint free dish towels  
Name:Flour Sack Kitchen Dish Towels 100% Pure Cotton Durable Bleached Low Lint Fast Drying Commercial Grade
Weight:100g
Advantage:superstrong absorption
Color:white
Sample time:3-5 Working Days
Logo:Buy's Requirement
Design:Customized Designs Supported
Size:19.7"* 26.7", or custom size
Style:Plain
Type:White Flour Sack Towel
Technics:woven
Shape:Square
Pattern:SOLID COLOR
Age Group:Adult
Holiday:Mother's Day
Holiday:Christmas
Season:All-Season
Room Space:Kitchen
Place of Origin:CN;HEB
Brand Name:Longley
Model Number:Flour Sack Towel
Material:cotton gauze fiber
Feature:Sustainable
Feature:QUICK-DRY
Feature:Flour Sack Towel
Certification:SGS TUV
Use:GIFT, kitchen
flour sack kitchen towels   flour sack towels cotton   flour sack towels   printed flour sack towels   lint free dish towels  flour sack kitchen towels   flour sack towels cotton   flour sack towels   printed flour sack towels   lint free dish towels  flour sack kitchen towels   flour sack towels cotton   flour sack towels   printed flour sack towels   lint free dish towels  flour sack kitchen towels   flour sack towels cotton   flour sack towels   printed flour sack towels   lint free dish towels  ​​​​​​​flour sack kitchen towels   flour sack towels cotton   flour sack towels   printed flour sack towels   lint free dish towels  
Flour Sack Kitchen Dish Towels 100% Pure Cotton Durable Bleached Low Lint Fast Drying Commercial Grade
flour sack kitchen towels   flour sack towels cotton   flour sack towels   printed flour sack towels   lint free dish towels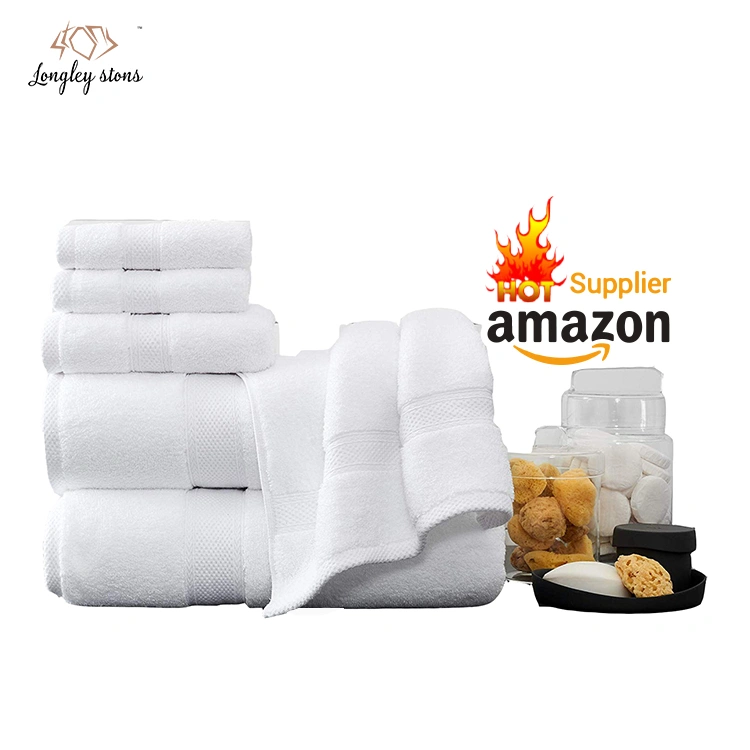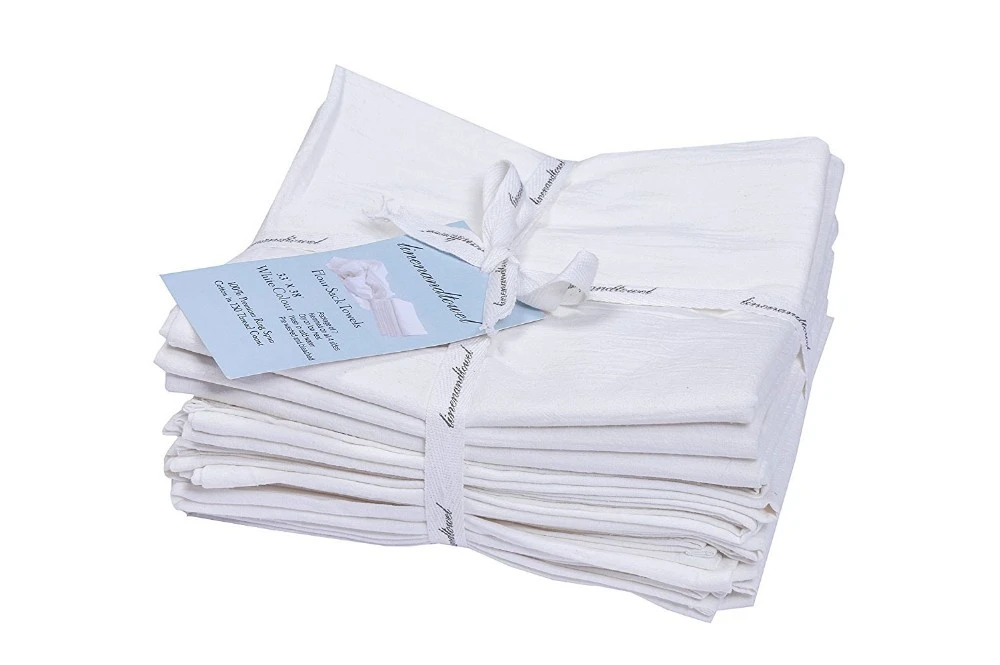 flour sack kitchen towels   flour sack towels cotton   flour sack towels   printed flour sack towels   lint free dish towels  
Flour Sack Kitchen Dish Towels
Cotton Towel, flour sack towel,dish towel, kitchen towels
Samples

Flour Sack Towel samples available

Product name

Flour Sack Kitchen Dish Towels 100% Pure Cotton Durable Bleached Low Lint Fast Drying Commercial Grade

MOQ

100 pcs

Weight

100g

Usage

Flour Sack Towel

Advantage

superstrong absorption

Color

White

Sample time

3-5 Working Days

Keyword

Flour Sack Towel

Feature

1.Reactive dyed,environmental
2.Water absorption excellent
3.Durable,machine wash,no bad smell

Quality assurance

1. Vinner is equiped with world advanced computer driving production lines
2. Whole set of pure water processor line featured with RO anti-saturation and advanced testing devices
3. Manufactured in Class 100,000 Cleanroom.
flour sack kitchen towels   flour sack towels cotton   flour sack towels   printed flour sack towels   lint free dish towels  
flour sack kitchen towels   flour sack towels cotton   flour sack towels   printed flour sack towels   lint free dish towels  flour sack kitchen towels   flour sack towels cotton   flour sack towels   printed flour sack towels   lint free dish towels  flour sack kitchen towels   flour sack towels cotton   flour sack towels   printed flour sack towels   lint free dish towels  flour sack kitchen towels   flour sack towels cotton   flour sack towels   printed flour sack towels   lint free dish towels  flour sack kitchen towels   flour sack towels cotton   flour sack towels   printed flour sack towels   lint free dish towels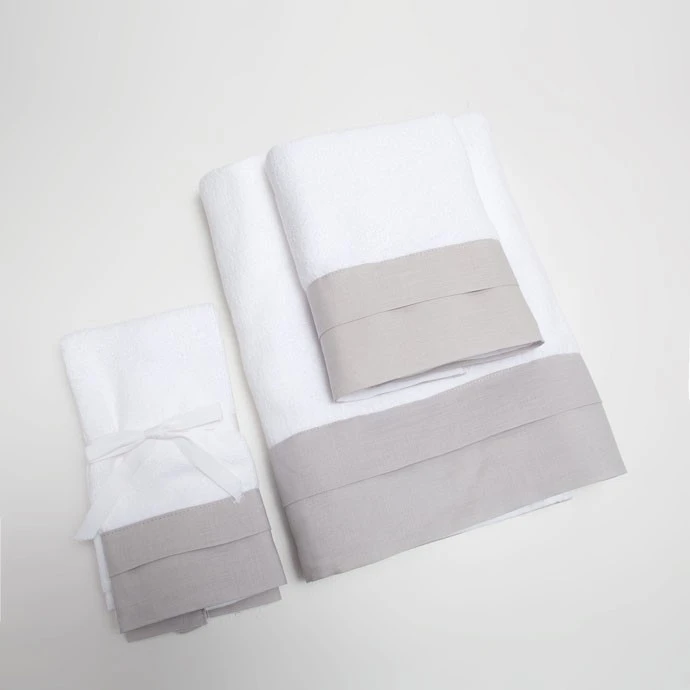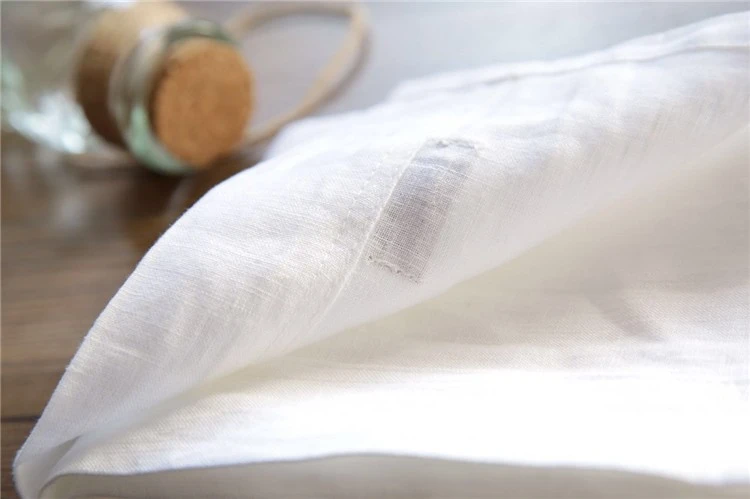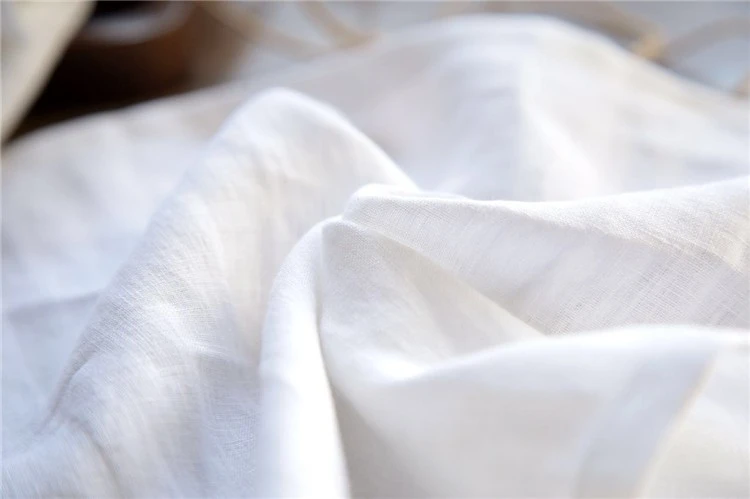 Firm Stitching Durable and Neatly
Printing Pattern, Embroidery Pattern ,Custom Logo and Pattern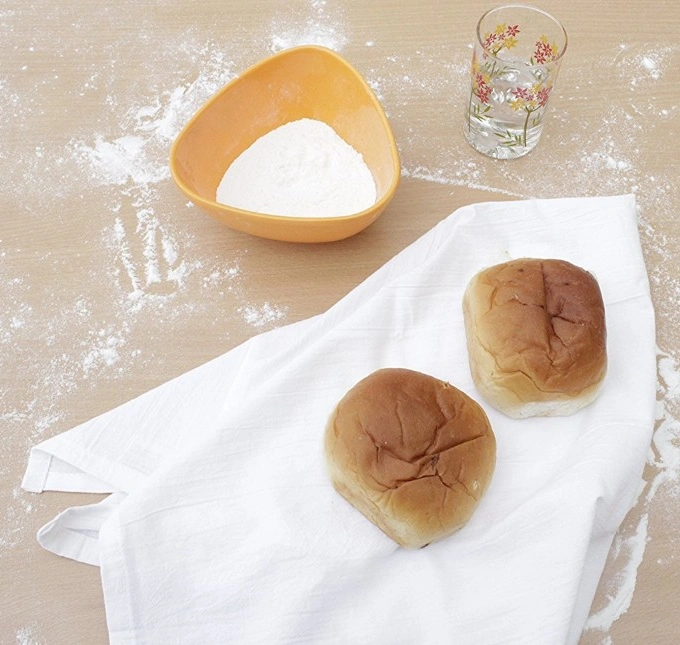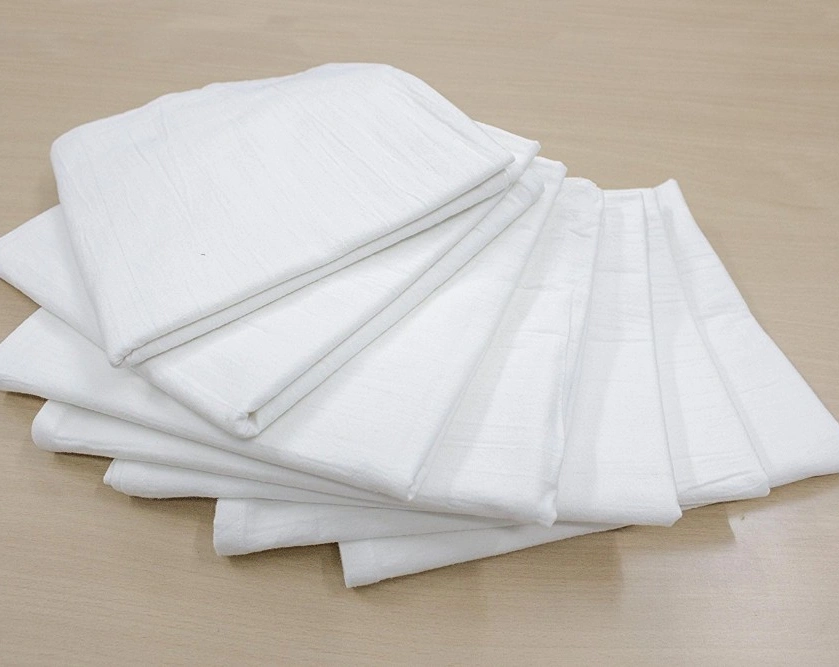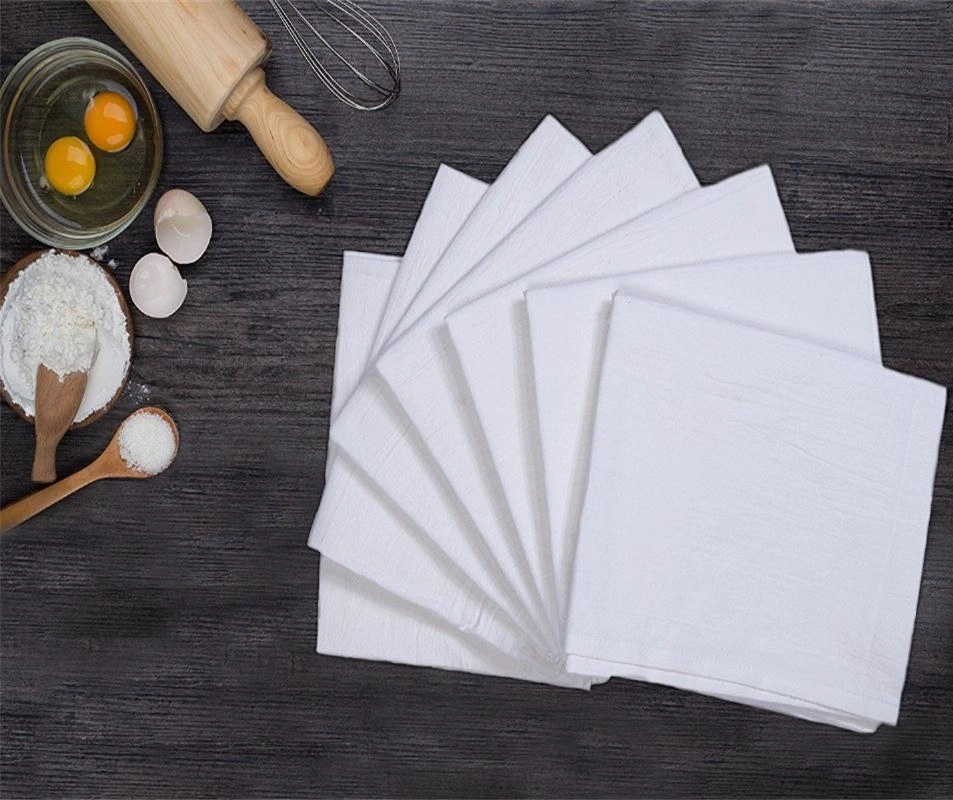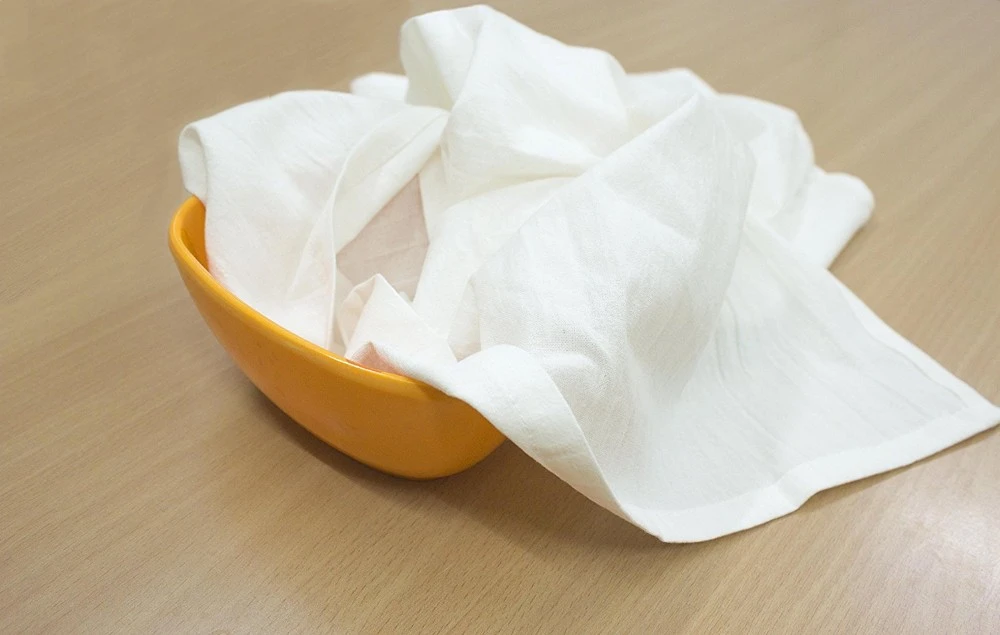 flour sack kitchen towels   flour sack towels cotton   flour sack towels   printed flour sack towels   lint free dish towels  ​​​​​​​flour sack kitchen towels   flour sack towels cotton   flour sack towels   printed flour sack towels   lint free dish towels  ​​​​​​​flour sack kitchen towels   flour sack towels cotton   flour sack towels   printed flour sack towels   lint free dish towels  ​​​​​​​flour sack kitchen towels   flour sack towels cotton   flour sack towels   printed flour sack towels   lint free dish towels  ​​​​​​​flour sack kitchen towels   flour sack towels cotton   flour sack towels   printed flour sack towels   lint free dish towels  ​​​​​​​flour sack kitchen towels   flour sack towels cotton   flour sack towels   printed flour sack towels   lint free dish towels  ​​​​​​​flour sack kitchen towels   flour sack towels cotton   flour sack towels   printed flour sack towels   lint free dish towels  ​​​​​​​flour sack kitchen towels   flour sack towels cotton   flour sack towels   printed flour sack towels   lint free dish towels  ​​​​​​​flour sack kitchen towels   flour sack towels cotton   flour sack towels   printed flour sack towels   lint free dish towels  ​​​​​​​flour sack kitchen towels   flour sack towels cotton   flour sack towels   printed flour sack towels   lint free dish towels  ​​​​​​​flour sack kitchen towels   flour sack towels cotton   flour sack towels   printed flour sack towels   lint free dish towels  ​​​​​​​flour sack kitchen towels   flour sack towels cotton   flour sack towels   printed flour sack towels   lint free dish towels  ​​​​​​​flour sack kitchen towels   flour sack towels cotton   flour sack towels   printed flour sack towels   lint free dish towels  ​​​​​​​flour sack kitchen towels   flour sack towels cotton   flour sack towels   printed flour sack towels   lint free dish towels  ​​​​​​​flour sack kitchen towels   flour sack towels cotton   flour sack towels   printed flour sack towels   lint free dish towels  ​​​​​​​flour sack kitchen towels   flour sack towels cotton   flour sack towels   printed flour sack towels   lint free dish towels  ​​​​​​​flour sack kitchen towels   flour sack towels cotton   flour sack towels   printed flour sack towels   lint free dish towels  ​​​​​​​flour sack kitchen towels   flour sack towels cotton   flour sack towels   printed flour sack towels   lint free dish towels  ​​​​​​​flour sack kitchen towels   flour sack towels cotton   flour sack towels   printed flour sack towels   lint free dish towels  ​​​​​​​flour sack kitchen towels   flour sack towels cotton   flour sack towels   printed flour sack towels   lint free dish towels  ​​​​​​​flour sack kitchen towels   flour sack towels cotton   flour sack towels   printed flour sack towels   lint free dish towels  ​​​​​​​flour sack kitchen towels   flour sack towels cotton   flour sack towels   printed flour sack towels   lint free dish towels  ​​​​​​​flour sack kitchen towels   flour sack towels cotton   flour sack towels   printed flour sack towels   lint free dish towels  ​​​​​​​flour sack kitchen towels   flour sack towels cotton   flour sack towels   printed flour sack towels   lint free dish towels  ​​​​​​​flour sack kitchen towels   flour sack towels cotton   flour sack towels   printed flour sack towels   lint free dish towels  ​​​​​​​flour sack kitchen towels   flour sack towels cotton   flour sack towels   printed flour sack towels   lint free dish towels  ​​​​​​​