Wholesale customizable high quality wrap carrier stretchy cotton fabric infant newborns baby sling wrap
2022-06-18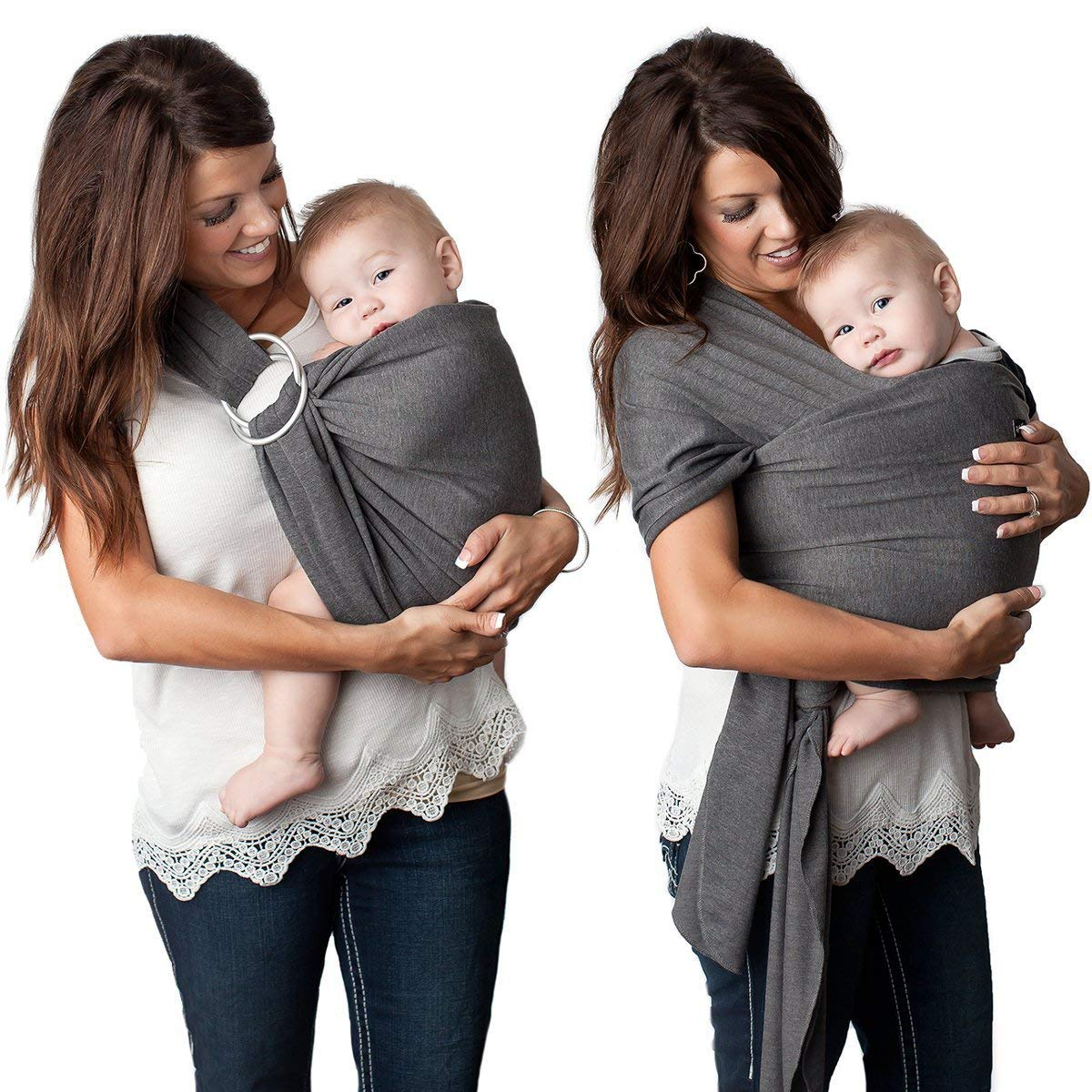 Simple, no-guess tying instructions and just one size make this wrap your GO-TO BABY CARRIER for the first three months of parenthood <3 It was the first of its kind and the simplicity of the idea has kept moms and babies together for 10 years.

Stretchy and SOFT, machine washable fabric that will keep your baby close. So much easier to clean than a stroller or carseat! You can machine wash and dry this wrap, making life just a little easier for new moms.

ERGONOMIC seat for baby, ergonomic weight distribution for mom and dad! Each time you tie the wrap, you create a CUSTOM seat for your baby. Knee to knee support every time!

EASY to tie and easy to breastfeed in. It even acts as a privacy shield for nursing moms because you can nurse while wearing it, without taking your baby out of the wrap.

Bond with your little one while getting back into the swing of things: you'll be able to tie this once and then wear it out and about. 95% Cotton, the Spandex in our wrap allows it to retain its shape and not loosen or sag as you re-adjust to nurse or take baby out to go for a ride in the car. Just like your favorite yoga pants, the wrap stretches and supports you and your baby.

The Boba Baby Wrap in Classic Grey is an easy choice for gender neutral style that is calming and meditative.

95% Cotton allows for 

airflow 

and easy care and long-term 

durability

. Like your favorite T-Shirt, cotton is a natural fiber that we all know and love!

5% Spandex gives your wrap a small amount of 

stretch

. Like your favorite yoga pants, Spandex gives your wrap the ability to form to your body and your baby.

Easy to tie - 

There is just one way to tie your Boba Baby Wrap making this the no-guess choice for carrying your baby. Each time you wrap your child, you're creating the perfect 

Ergonomic 

Seat that will keep your baby in the correct posture for

 healthy hip development.

With each Boba Wrap you get so much more than just a baby carrier! The Wrap comes with Boba's full support - our babywearing education team is kind and knowledgeable and ready to help. We stand by our product 100%.